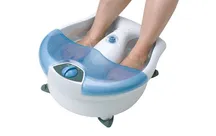 Did you know there are 5000 sweat pores at the bottom of your feet? Your body naturally perspires and respirates through your feet. That's how your socks get dirty. An EBPro™ Ion Therapy foot bath treatment can be an easy way to help detoxify your entire body of toxins.
The EB-Pro™ Ion Therapy ionizes the water in the foot bath and sends a small, charged current through the body. This allows the body to excrete the toxins through the pores of the feet. An energized and balanced body will naturally be able to detoxify at a higher rate.
Our relaxing 20 minute treatment consists of placing your feet in to a spa bowl filled with warm salted water. When you dip your feet in the warm water, an electrical exchange is facilitated with all the primary meridians in your body. The water becomes immersed with negatively charged ions through a sophisticated energizing cartridge. Bubbles are created; and it's quite normal to see the water change color. The EBPro™ Ion Therapy treatment helps to balance your body's energy and chemistry; and in-turn keeps your body strong and resilient.
Many of our clients tell us how relaxing it is. Our patients with arthritis, neuralgia, allergies, lymph edema and other conditions benefit from multiple treatments. They often report immediate relief. Each foot bath session varies from person to person. No two end results will be the same. Please note that Detox Foot baths have not, nor has the technology of Detox Foot Baths been evaluated or approved by the (FDA) Food and Drug Administration. Therefore, these statements contained herein are for informational purposes only.
Additional benefits of foot bath detox in Woodbridge:
Helps to cleanse
Quickens recovery time
Rejuvenates and energizes
A greater feeling of well-being
Some say it even relieves pain, tension and headaches!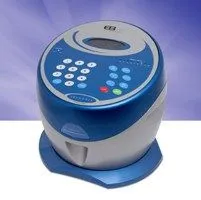 The EBPro™ Ion Therapy foot bath warm water treatment helps you to detoxify from the inside out. Discover how the EBPro™ magnetic effect helps to restore your body's electromagnetic energy. Wait till you see how you feel, the EBPro™ creates the same environment as a walk along the beach.

Contact us to schedule your journey to wellness, call 703-491-9355.